Greetings Everyone,
We have a great News Bulletin which just came in into our Office.
Google Page One
How does this News sound? We are thrilled by it!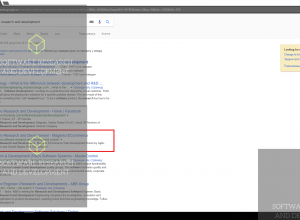 Thank You !
Let me take this opportunity to express my personal gratitude to all the DM and SEO team members on their unselfish and hard assertion.
Once again you've demonstrated that "… Knowledge is the Key …"
Why Is This Important ?
If we look at the provided screenshot we will see that we've ranked at highly-positioned 3rd place.
"Phef, Third Place … What's there to celebrate … ?"
Agreed, if you look at it from the Olympic Medal Winning Stand perspective, "oranges" ain't shining the same as them "Sun".
But, if you acknowledge that we have one Stack Exchange with 1,5 million views per day, then one Facebook with 2.3 billion active users per month … we rub our palms with joy …
Ah, yes … The Facebook page on the 2nd place is also ours, but we won't count this result because it doesn't belong to the Organic type of Network Traffic.
In The End …
In these Moments of Joy often a Poem but specifically one of it's Verses croses my Mind …
Auguries Of Innocence
By William Blake
"… To see a World in a Grain of Sand
And a Heaven in a Wild Flower
Hold Infinity in the palm of your hand
and Eternity in an hour …"
Often quoted in Moments of True Love … perhaps, I don't argue, but look at it through eyes of Science and Progress …
… "To see a World in a Grain of Sand" … that alone can just be acomplished by a truly Powerfull and Visionary Mind …
All of our DM and SEO techniques, which we use on daily basis, will be covered in our future Articles, so follow us because "The Future and Growth Begins with Our Software" …
Yours Tuly,
Milan Cvetkovic
CEO | Software Research and Development