In this article we are presenting one more worldly renowned brand, the Samsung company from South Korea.
How did it all began
Have you ever wondered what meaning hides behind the name of worldwide famous Brand?
Word Samsung in Korean consists out of two words which mean the following: SAM – Three and SUNG – Stars we can finally translate as Three Stars.
In Korean tradition, number three symbolizes greatness and power.
This was the exact reason why Mr. Lee Bynug-Chul has chosen this name, back in 1938.
His idea was that his company becomes a powerfull company which will Shine Eternally Bright like a Star in The Sky.
The first Industry Branches
The company first dealt with the export of dried fish and flour to China. Later, Samsung dealt with life insurance and textile production.
Company's headquarters are in Seoul, South Korea.
The company is composed of smaller companies and affiliates, which make up a large corporation such as the Samsung Group.
In 1969. Samsung Electronics opens a department which starts to make television sets. That was the exact period of time when the first monochrome television set was invented, who started selling in 1970.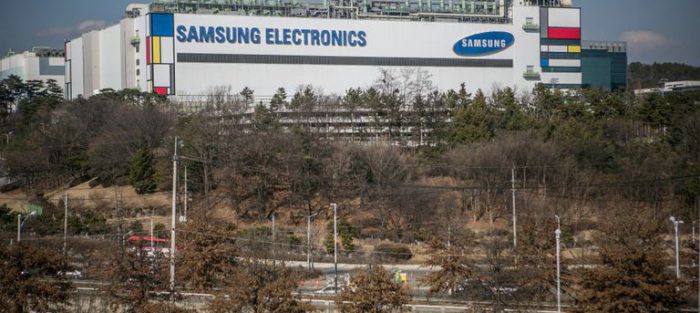 Figure 1. Samsung Electronics Building, Seul, South Korea
During the seventies the company was working on their first Washing Machine models, Refrigerators, Cooking and other Kitchen Appliances.
The Chip Era
During the eighties the shiny disco ball brought Samsung the first assembly lines for colored television sets, personal computers, video and tape recorders.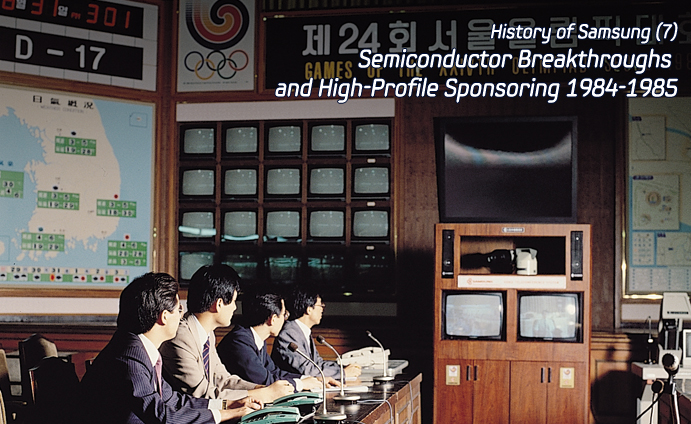 Figure 2. First Samsung Color TV
In periods to come Samsung started manufacturing memory cards and hard disk drives for the use in their own personal computers.
Those products take the biggest percentage of company's overall industrial manufacturing capacity, even today.
The "Legend of One Phone"
About the Samsung company there is a Legend which first appeared in 1995.
According to that Legend the first mobile phone brought to the market didn't work.
When the CEO Kun Hi Li found out about it, he personally visited the Manufacturing Plant and allegedly burned it to the ground.
Samsung was the first one to invent HD Television Sets, Blue Ray players, and especially after this Legend was heard of, the Board of Directors decided that Samsung really should shine in the technology sky.
From that moment on, Samsung continues to become the most represented company in the information technology industry.
Galaxy at Your Fingertips
The first Samsung SMART mobile phone, with Google's Android operating system, Galaxy S was launched in 2010 at the World Congress of Mobile Technologies.
The ninth generation of Samsung mobile phones is considered one of the best, and the phone itself is one of the best that you can find on the market.
Samsung Galaxy Tab sold in autumn 2010. This seven-inch device was the first Android-wide tablet for wide use.
Television of The Future was presented in 2013 at the Consumer Electronics Fair.
The new Smart TV system collects data for programming from cable operators or satellites and even recommends shows and movies.
Samsung in Serbia
The headquarters of Samsung Electronics, located at the address of Vladimira Popovića 6, 11070 Belgrade (Novi Beograd), is the official representative office of this company for our country.
You can find this brand in many stores across Serbia, and the official sales place is at the shopping center Ušće, Bulevar Mihajla Pupina br.4, II Sprat Lokal 116, Belgrade, Serbia, 11070.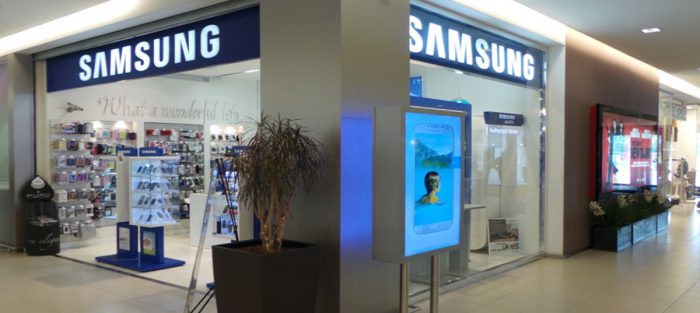 Figure 3. Official Samsung Store in Serbia
The author of this text has on several occasions had the opportunity to be convinced of the kindness and expertise of the staff of the store's employees, but to the fore, we emphasize the current range of products and not rarely compete with the price in the offer compared to other resellers.
26. Februara ove godine Samsung je predstavio svoj najnoviji model iz linije Galaxy S proizvoda.
S' obzirom da za naše čitaoce želimo samo najbolje nećemo vas sada daviti copy paste rečenicama sa zvanične stranice Samsung Galaxy S9 i S9+ mobilinih telefona već ćemo vam umesto toga postaviti sledeće pitanje …
On February 26, Samsung introduced its latest model from the Galaxy S product line.
Since, for our readers we just want the best we will bother you with the copy-pasted sentences from the official Samsung Galaxy S9 and S9+ web pages, but instead we will ask you the following question …
By filling out this questionnaire you get the right to participate in our Contest where we are Giving Away one Samsung Galaxy S9 model.
Instead of a mentioned copy paste of newest model technical specs in one of the following articles we will first-hand present you the latest Galaxy S9.
We wanna show you how do we, as a Software Development company, use these devices in our day to day work, of web applications and games development.
Why would this might be of any interest to you?
Maybe you entitle yourself with the right to acquire some new technical skill which may help you on your future job engagement, or simply you wanna learn something new which will make you look cool amongst your friends.
Having Trouble with Voting … ?
If you've tried Voting in Our Contest and failed do not despair, we have prepaired a short video instruction for you …
Video Instruction How to Vote in Samsung Galaxy S9 Giveaway Contest
If by some chance you do not see the Voting Form at all it might be a good time to clean the cookies in your browser.
For The End
If by some chance you have missed our previous article about the Swarovski company, we do advise you to read it because in it you will find the Details about our Contest where we are Giving Away the most beautiful (and above all free() Swarovski Watch.
Stay with us in the Articles to come, because we have prepared the plenty of most interesting products from worldly renowned brands and of course free gifts for our most fathefull readers, because "The Future and Growth Begins with Our Software".
Radmila Đurić.
Digital Marketing Manager | Software Research and Development