In this article we are presenting one of our Affiliate Partners, the Swarovski company from Austria.
How it all Began
The Swarovski company was founded by Daniel Swarovski, born on October the 24th, 1862. in Georgethal, Bohemia, todays Czech Republic.
His father was a glass cutter who owned a small glass factory. Here young Daniel began working in his profession and very soon he was very proficient in the art of glass-cutting.
In 1883. he visited the International electronics fair in Vienna and very soon, under the influence of seen electro-engineering achievements of Siemens and Edison, he begins to think how to improves the crystal production methods.
In the year of 1892. he invented and patented the electrical grinder wich made the crystal glass production easier.
But … this was not the end of it …
On the October 1st, 1895. Daniel Swarovski left Bohemia and moved to Wattens (austrian Tyrol), where he opens a factory specialized for carved crystal production.
Later, Daniel Swarovski and his sons, Vilhelm Fridrih and Alfred, experimented with different methods in order to produce pure crystal. In three years term they've perfected their production methods and have managed to produce the crystal with the flawless glow.
Swarovski in Fashion
In 1939. Swarovski enters the fashion industry partnership and begins Jewlery and Ornaments production.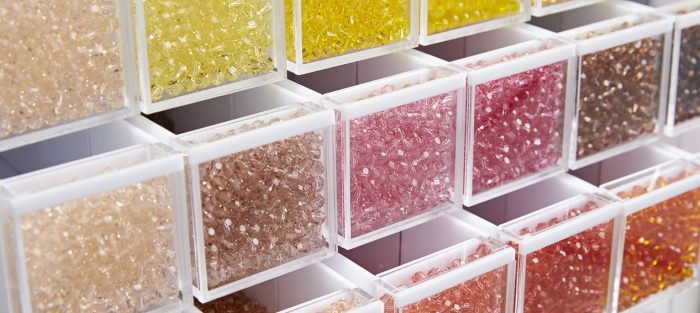 The Swarovski involvement in decorative ornaments production for jewlery and fashion spans even today, and they cooperate with modern designers such as Christian Dior and Elsa Schiaparelli.
Daniel Swarovski died in his 94th year of life, on January the 23rd 1956.
Since his passing the Swarpvski Company began to grow and expands.
Today, Swarovski is a synoym for Glamorous and expensive Jewlery, High Faishion in one word.
"Dreams are achievable if you are persisten, but become and Empire when someone besides persistence has excellent technical ideas and commerciallism.", (Daniel Swarovski)
Swarovski Company Structure
The Swarovski Company is divided in two industrial areas:
"Swarovski Kristall", who deals in production of luxurious ornaments,
"Tyrolit Scclefmittel", who deals with production of tools and machines necessary for processing and operation.
Swarovski in Serbia
2005. brought Swarovski a new production plant in Serbia, town of Subotica near Hungarian border.
In this factory in Subotica crystals intended exclusively for export are produced.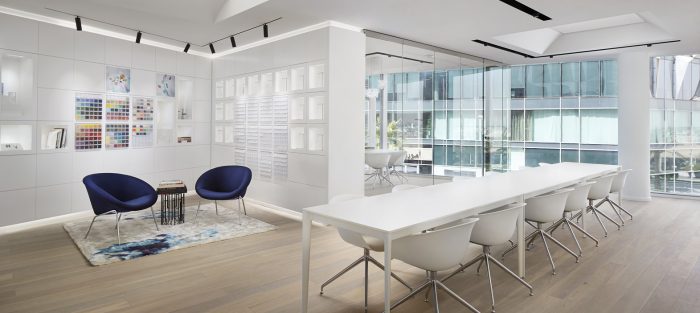 The Swarovski 'brick and mortar' stores in Serbia are located in Ušće and Delta City shopping malls, who are also the official Swarovski partners for our country.
A word, two about Swarovski Products
If you feel bored and don't wanna go to the shopping mall, or you don't live in Belgrade, all the jewlery and decorative artivles of this renowened jewlery maker you can check out and order online in the Official Swarovski Online Store.
For the next favorite ladies anniversay 8th of March, pick one of the products from Swarovski Gifts category.
I have chosen Iphone 8 Smartphone Case with Bumper …
First-hand Swarovski Watch
We also have the unprecedented Swarovski watches built with the renowned swiss quartz motion and crystal signature.
They've raised new standards in modern watch design by combining elegance with luxury.
We would like to present you one such Swarovski watch first-hand (what our olds used to say), but we are in a dilemma for which exactly we would ask our Partners for concession.
One of the favours we would like to ask our readers for, is to shape the Future of History called Software Research and Development, by participating in this short survey, giving your contact details and answer for which Swarovski Watch do you vote.
After presenting this Product in one of our future Articles all who have helped us by filling up this short questionnaire automatically gain the right to participate in a draft, and a chance to win this same Product as a Gift.
Sounds tempting? … Then what are you waiting for … ??
For the End
Stay with us for the Future Articles, we have prepared a handfull of interested products of Renowned World Brands and of course Gifts for our most faithfull readers because "The Future and Growth Begins with Our Software".
Radmila Djuric
Digital Marketing Manager | Software Research and Development