Software Research and Development – Magento ECommerce
Official Announcement: December 7th, 2017
Greetings everyone!
For the last sixteen months our company was busy working on extremely interesting projects.
In the following period we will present the piece of our experience to everyone interested in the newest Software Development and ECommerce trends.
Our Future Plans
The actual "experience" will be served in form of long and short technical articles for both beginner and experienced audience, but also You will find other usefull advices how to get better user experience, in Your everyday socializing, with the IT world!
For more information we suggest that You follow our articles section.
Experts knowledge must be followed by professional marketing and with that goal in mind our company reaches towards new and concrete parterships.
First E-Learning International Cooperation
We have established a first official International cooperation, with an industry Leading Company called Udemy.com (San Francisco, USA), in order to promote electronic learning (E-Learning) in Serbia.
Udemy is a global marketplace for learning and teaching online where more than 15 million students are mastering new skills and achieving their goals by learning from an extensive library of over 45,000 courses taught by expert instructors.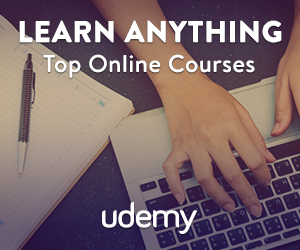 Thanks to one of the courses on the platform we have achieved amazing results in Digital Marketing sphere.
The concrete E-Learning course and our applicability analysis report will be both presented in one of the article we are preparing, and in the meantime please do visit our official Facebook page and see for yourself!
Our New Author
Following newest industry trends we present our new Author who is also an instructor on Udemy's e-learning platform.
We are speaking about Milan Cvetkovic, a Senior Software Engineer who has over ten years of professional working experience in Software Development field.
Our success is not measured by fairytales but by tangible Software Products.
One of those products is our own online store which is driven by a Magento E-Commerce platform and will be presented soon on our online domain.
Our Very First Software Product
Also we will present you our very first software solution which is based on Microsoft Access platform KG-2010.
This is a complete Information System (IS) built under the user specification of Kindergarden Institution "Lane" (KI) from Aleksinac (Serbia).
IS is operational (in Production) since 2009. and it speeds up buisness operations in three major sectors of KI (pedagogical, legal and accounting service) over 10.71 times!
The Software Solution is a college graduation exam of previously announced Author.
That would be all for this brief introduction.
Follow us … because …
"… The future and growth begins with our software …"
Software Research and Development – Magento ECommerce